Super Smash Bros. Ultimate was revealed at this year's E3 and Nintendo's iconic party fighting game features a huge cast of literally everyone. Including the usual suspects who have appeared in all four previous titles in the series, every single character who has ever been in a Smash game is coming back. That brings the roster up to 68 - but there is always room for me. There are rumors afloat of characters who may appear and of course, every fan has a wishlist of video game characters they want to see in Smash. So hit the jump for mine!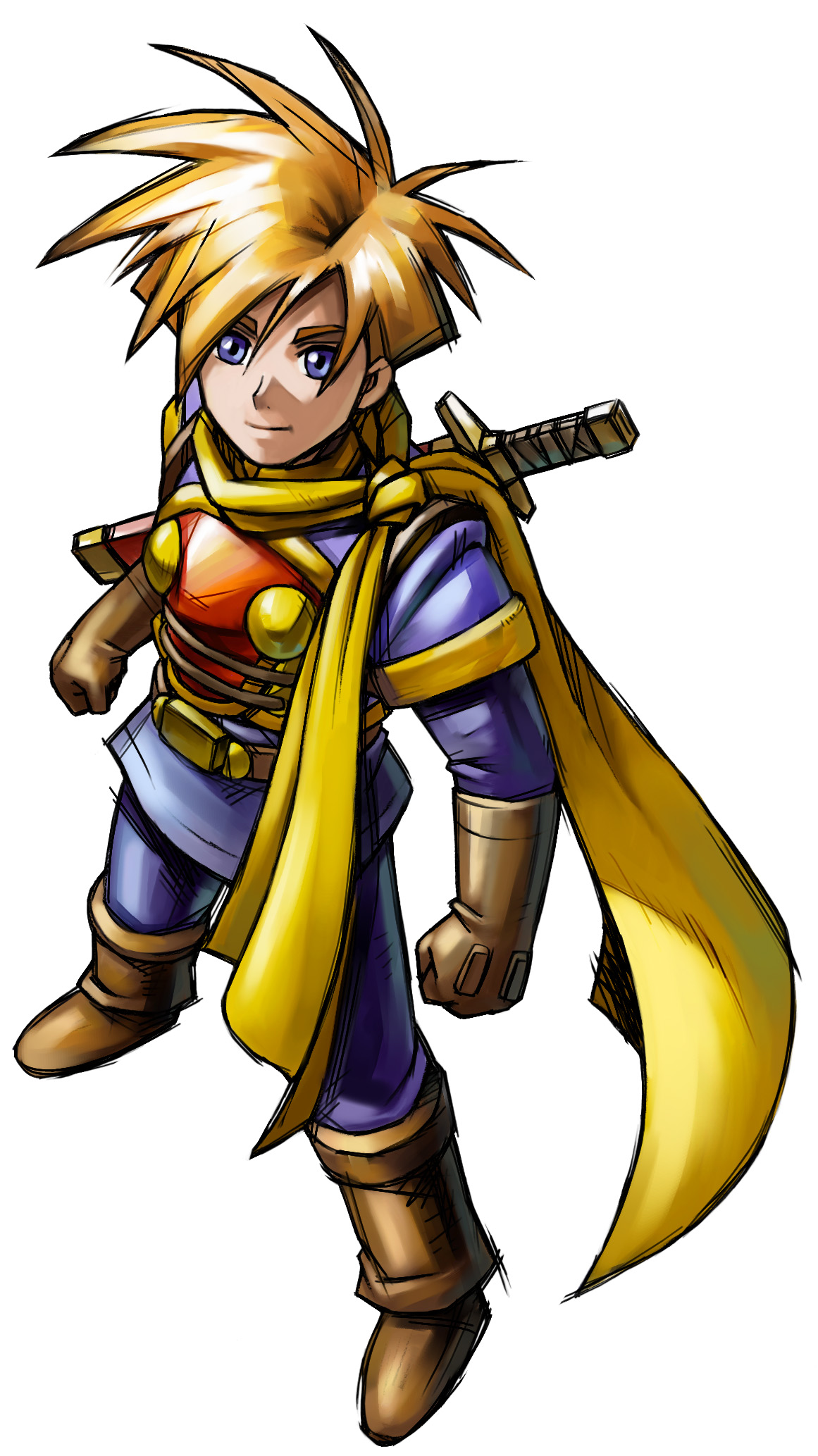 15. Isaac - Golden Sun
Gameplay wise, Isaac would mostly just be a clone of Marth or Roy. He's a guy with a sword. But he's also got power over the elements! By default, Isaac is an Earth Adept and can use his Psynergy to shake the ground beneath you. Throw in the gimmick of switching Djinni and Isaac can be a magical force that never even needs to wield his sword. Isaac appeared as an Assist Trophy in a previous Smash game, but it's time for him to make a full appearance. After this: add Felix.
14. The Farmer - Harvest Moon
Joining the ranks of joke characters like Mr. Game & Watch or the Wii Fit Trainer, The Farmer from Harvest Moon is not exactly known for combat. In fact, his games were praised for being RPGs that weren't just another game about leveling up and killing monsters. That doesn't mean he isn't armed and dangerous. He's got a hammer, a sickle, an axe, and a hoe and he's not afraid to use them. Plus he has to get this fight over with because if he doesn't feed all his livestock and water all his plants before bed then he's in for a world of trouble tomorrow. After this: add the Harvest Goddess.
13. Shovel Knight
A little bit of Cave Story, a little bit of Castle Crashers, Shovel Knight is a side-scrolling platformer action game and he is all gimmick. He fights with a shovel! That's got Smash written all over it.
12. Jazz Jackrabbit
This sci-fi bunny guy hasn't had a game in sixteen years, but he's cute and fun and has some cool guns and gadgets. And the added exposure might convince his developers (who are currently working on some battle royale game you might have heard of) that it's time for a reboot.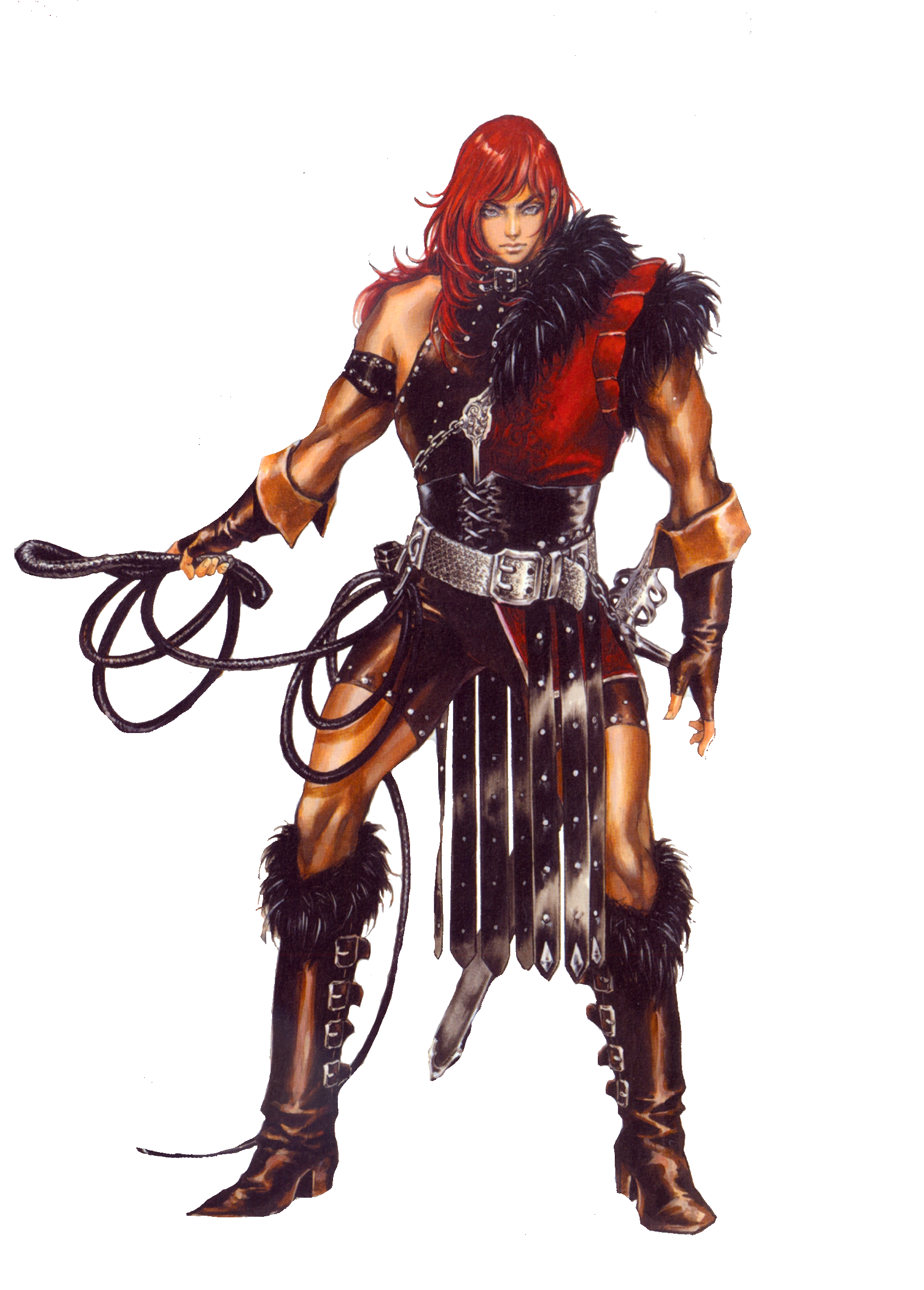 11. Simon Belmont - Castlevania
I'm not a big Castlevania fan… but this is so obvious! Why isn't the star of the most iconic vampire horror game ever made already in Smash? As a 2D side scroller any Castlevania character is prime material for Smash. After this: add Alucard.
10. Quote - Cave story
The robotic hero of the seminal indie game, Quote is equipped with a bunch of different guns that are already designed for combat on a 2D platform. After this: add Curly Brace.
9. Castle Crashers
I love the imagination and world design that went into this side-scrolling beat 'em up, but you gotta love those characters too. There are four initially playable "Crasher" but they're all just different colored knights and even though they have different elemental powers they basically have the same movesets. Just make the different knights alternate colors/outfits and change the magic effect each color uses. But make Blue the default cus he's the best.
8. Bomberman
This is another one of those obvious choices. How is Bomberman not in a Smash game already? Probably because he's only got that one move: place a bomb and get out of its way. It would be fun to see him as a self-damaging character like Pichu though.
7. Ninja Baseball Batman
Quite possibly the greatest baseball game ever made, Ninja Baseball Batman is an ultra-rare Saturday morning beat 'em up arcade game that looks and feels like a cross between Ninja Turtles and Power Rangers with a baseball aesthetic and nothing to do with Batman at all. Each of the four characters does have their own moveset, so it'd be hard to pick just one.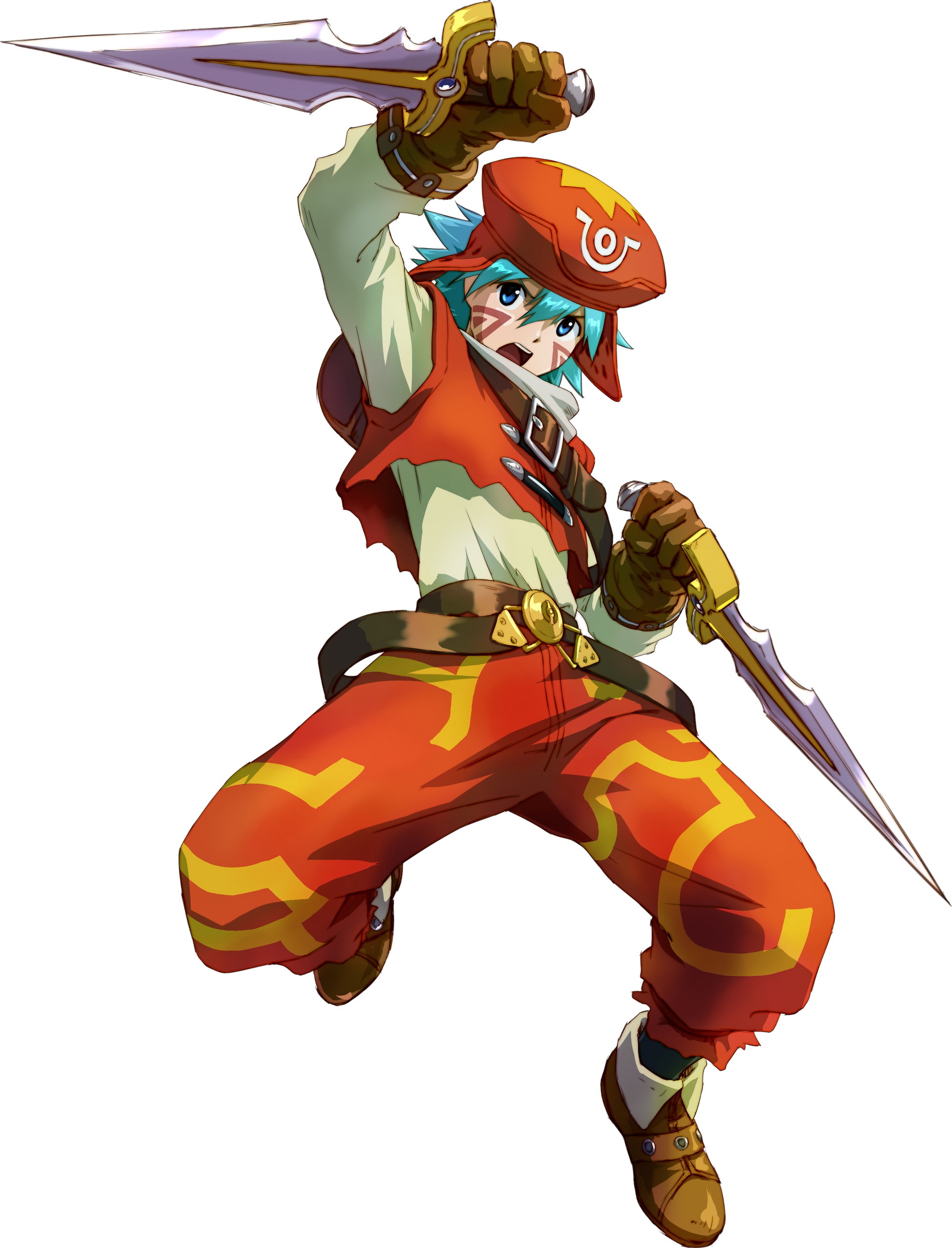 6. Kite - .hack
One of my favorite games, .hack was an imaginative, ahead of its time RPG that blended the lines between sci-fi and fantasy. Kite is the most iconic character from the franchise. His character class is a Twin Blade, meaning he wields two small bladed weapons. His attack skills like Tiger Claws and Wildflower were so iconic they reappeared in the follow up being used by a boss. They're also beautiful and would work perfectly in a big fighting game. His Final Smash could be Data Draining the whole battlefield. After this: add Haseo.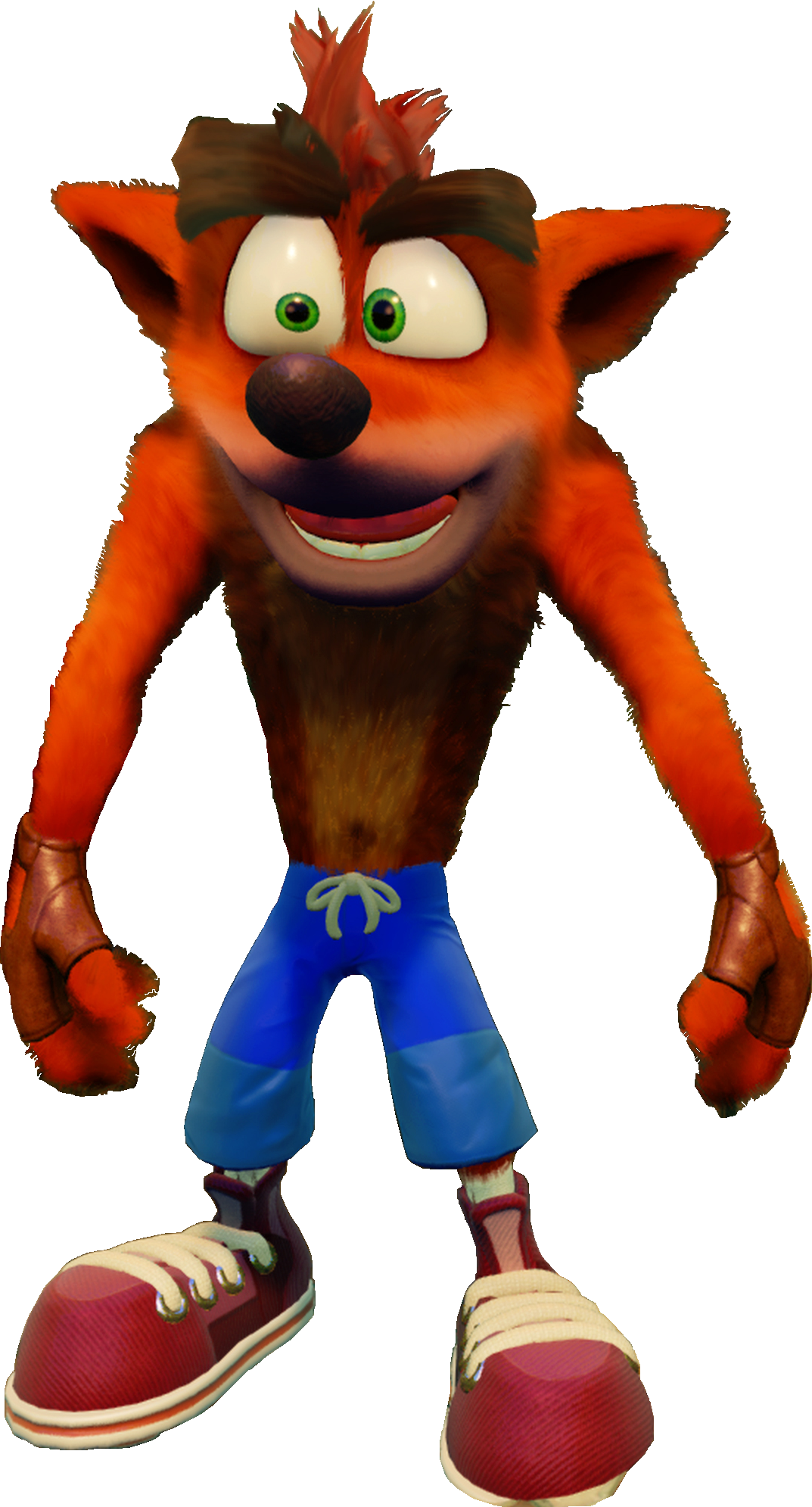 5. Crash Bandicoot
As third-party guest characters go, this one is too obvious. He's one of the most iconic characters on the original PlayStation and probably the last great anthropomorphic animal mascot - probably the only one to really make it big in 3D. He runs, jumps, spins, and occasionally fights with a jetpack and rocket launcher. After this: add Doctor N. Ginn.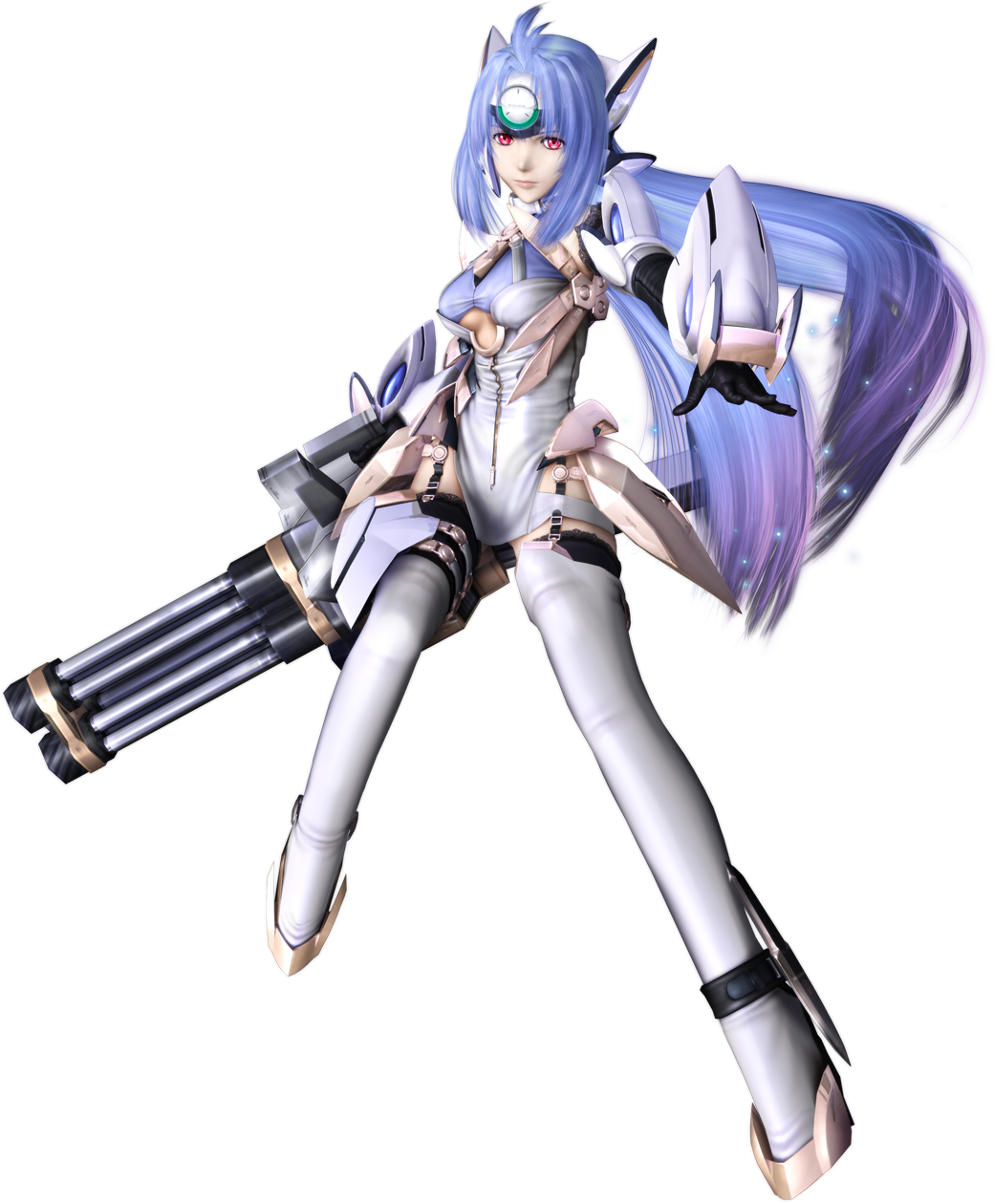 4. KOS-MOS - Xenosaga
The android battle weapon at the center of the overly complicated PS2 space opera series would fit right in next to Bayonetta. She's badass and beautiful and her limbs turn into different weapons at the press of a button. Imagine her strutting around the battlefield blasting Ether attacks at people and shouting her weird uncanny valley catchphrases. After this: add MOMO.
3. Crono - Chrono Trigger
The silent hero of one of the greatest RPGs of all time, Crono is a generic young lad from a generic happy town with a generic mother and a generic inexplicable fascination with swordplay. He's a time-traveling samurai who can shoot lightning and does sick combo moves with a frog. Huh… I kinda wish there was Super Smash Double Dash. After this: add Magus.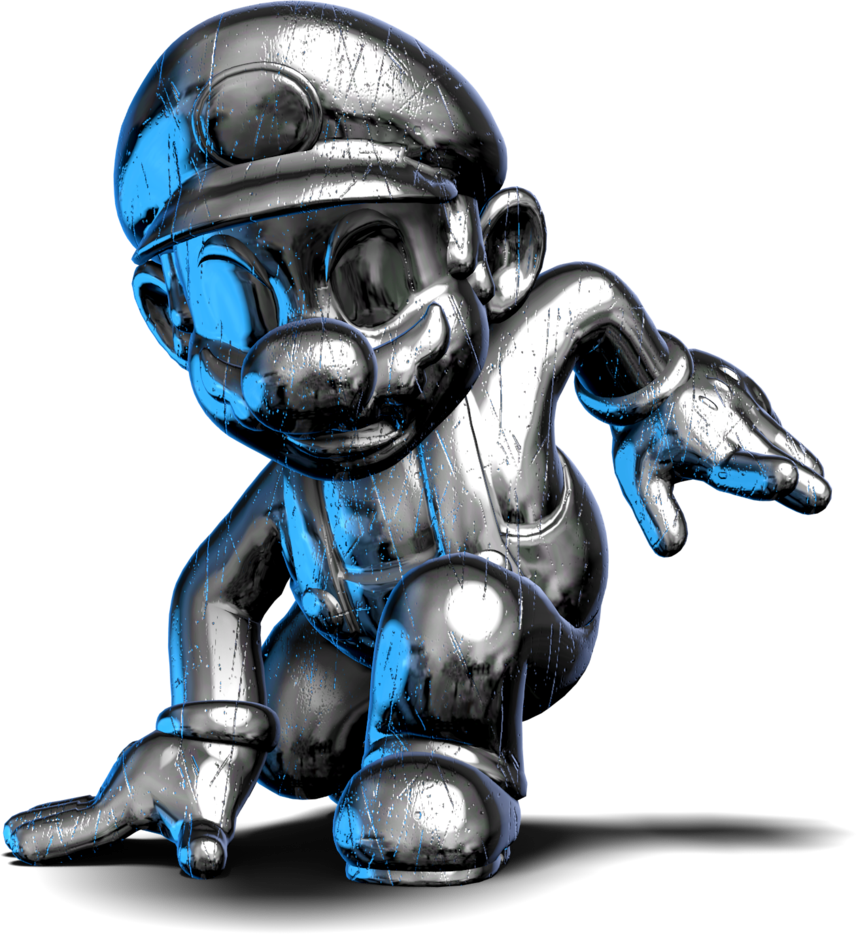 2. Metal Mario
This would probably be considered one of the new Echo Fighters, cosmetic clones to other characters with slightly edited movesets and stats. Sometimes he's an evil rival to our heroic plumber, sometimes he's just an alternate form. Metal Mario is my main in Mario Kart and I really can't explain why I love him so much. I once figured it was because his name sorta sounded like a Digimon. By the way if you haven't figured out my #1 pick then you must not know me well enough.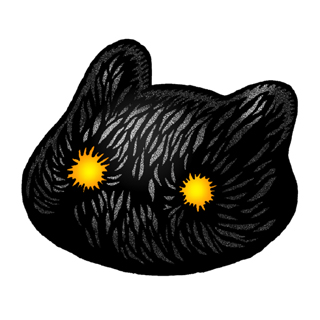 1. Digital Monster V-Pet Ver. 1
Smash has always been a fighting game for video game characters and as such it's unreasonable to expect any characters from a different medium, such as Goku or Batman, to make an appearance regardless of whether or not there are also games based on them. So how could Digimon, my favorite thing ever, make an appearance? Easy. Instead of the iconic Agumon himself showing up to Smash, the original V-Pet itself would.
Let me explain. Imagine the match begins and the V-Pet or a computer or something digital appears. It goes haywire and spits out a Digi-Egg. That egg hatches into Botamon, the baby form of Agumon and the first Digimon anyone ever got. After maybe 20 seconds of just being able to hop around and spit bubbles, Botamon would Digivolve into Koromon and from there it would split into either Agumon or Betamon, the two Rookie Digimon available on the original V-Pet. Depending on how you fight, attacking and taking damage, you'd Digivolve into different forms. Kick ass and take names to end up with MetalGreymon or hide in a corner and get stuck as Numemon. Get knocked out and go down a level. This would technically be 14 characters in one, a touch ambitious I know. I'd settle for only Agumon and the Greymons as possible evolutions, but I think Numemon should be thrown in there for laughs.
Who do you want to see in the next Super Smash Bros. game? Who did I miss? Let me know down in the comments below!
---
SHARE