Bakuman is a manga series from Death Note creators Tsugumi Ohba and Takeshi Obata published in Weekly Shonen Jump that follows a pair of young manga creators. It's known for it's realistic and accurate portrayal of the highs and lows of the manga industry and for bringing Jump's behind the scenes operations into the public. It's also damn good. Every time I read it I ask myself the same question: could an American version of this work?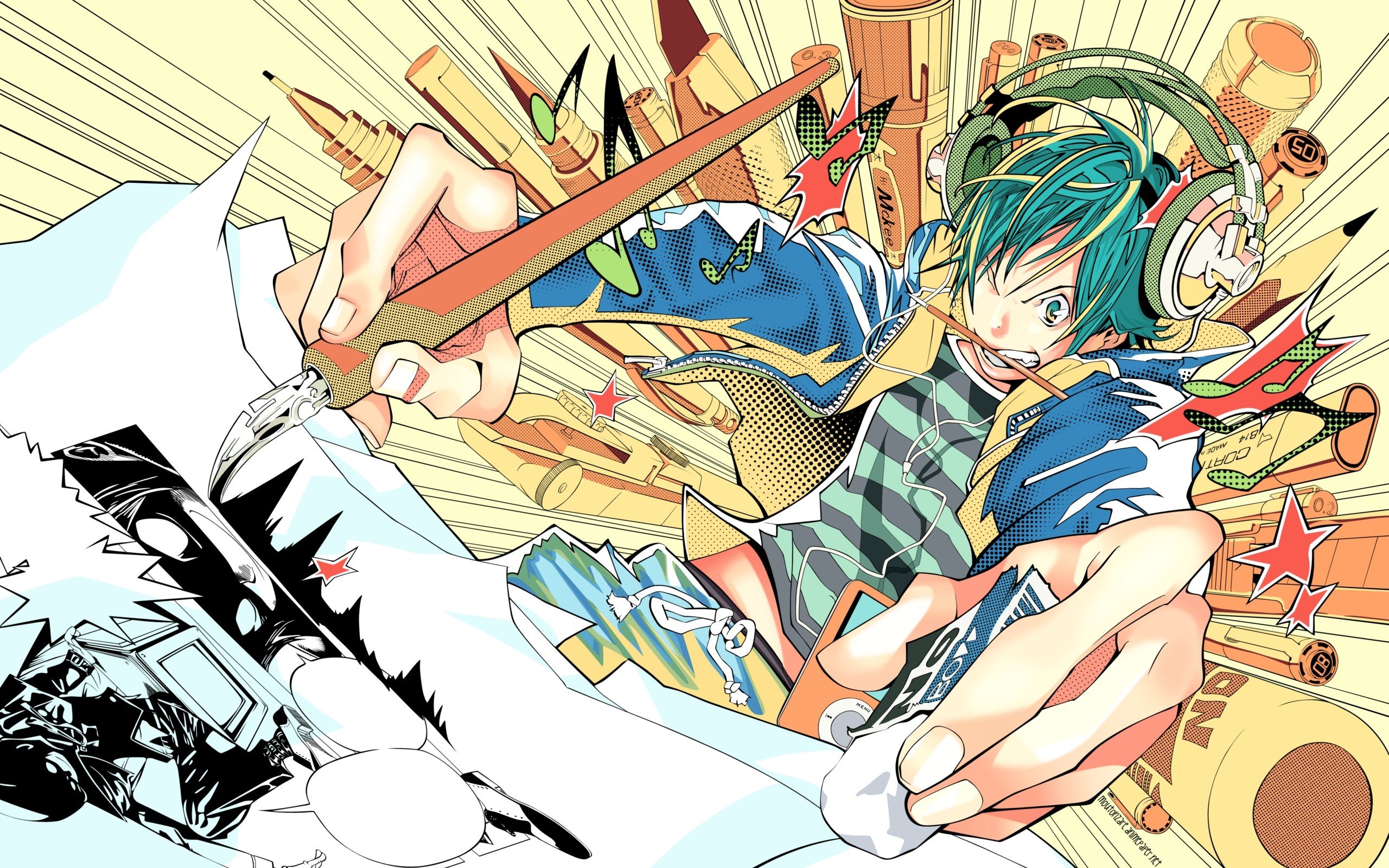 The short answer is: yes but also no. Bakuman is intrinsically about the Japanese comics industry which is vastly different from the way things are run in the west. This is part of why an American adaptation could actually be interesting. How would this story be different if it were about monthly, full-color floppies? But there's more to Bakuman than just "This is how Shonen Jump works."
Like Death Note, Bakuman is written and drawn in the style of a traditional Jump battle series like Dragon Ball or Bleach despite being mostly about people having meetings. This is helped by the competitive nature of manga creating in Jump. Each series is competing for popularity and thus interactions between creators of two series can feel like dynamic superpower fights.
The thing about western comics is that they're not particularly as competitive. In fact, it's quite the opposite. Besides the natural corporate competition of Marvel vs. DC, there isn't a lot of "fighting" between creators themselves. You don't see the team behind Iron Man trying to outsell the team behind Captain America.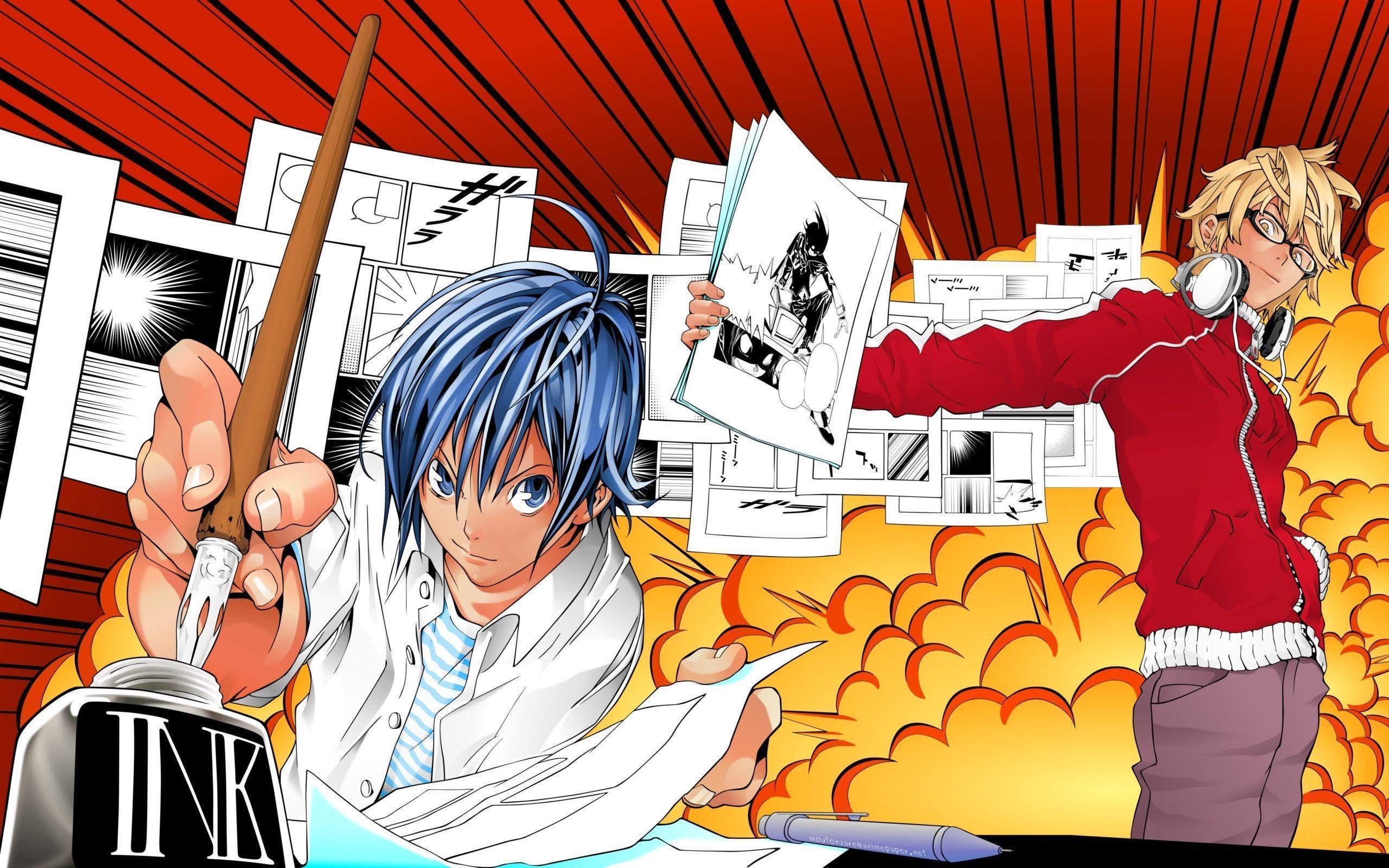 American comics are just too wholesome for that. Everyone helps and supports each other. Not that characters in Bakuman - and by extension creators at the real Jump - are explicitly antagonistic toward each other. It's just that a lot of the charm of the series is the friendly competition between rivals laid out like a sword fight. You don't get that in America. At least not to the degree that you could do an entire series about it.
Sure, you could create a series about about aspiring comics creators who go to work at Marvel and their draw their interactions with other creators in the style of a Spider-Man fight - it just wouldn't really make sense.
So the obvious answer is to create an American Bakuman that doesn't capture the style of the original manga, but rather it's spirit. Bakuman is a great non-battle battle manga, but it's also just a great story about the love and passion of making comics. While it's not totally realistic (the main characters just walk into the Jump offices and get an editor no problem) it still inspires anyone who reads it.
A story about young creators who strive to work at a Big 2 publisher could work. Replace the dream of getting a manga animated with one of getting a comic turned into a blockbuster movie and you could totally capture the heart of what makes Bakuman endearing.
But here's the other thing. While Hollywood loves movies about making movies, the comics industry is kind of sick and tired of comics about comics. Editors and publishers just don't want to do it. That's probably why there's never been something even close to what Bakuman is in the west. Nobody really wants to see it.
And the differences between manga and American comics might make things a bit too different. These days, almost all of comics are done online. A lot of creators never step foot inside of their publisher's offices and some don't meet their collaborators in person until a convention. While Bakuman is mostly about characters having meetings, an American version would just be characters e-mailing each other. That just doesn't make a good story.
So in the end, I think an Americanized version of Bakuman could work. But you would have change it a lot, but by the end it wouldn't really be great read and no one in the industry would be particularly interested in putting it out.
Luckily, I pulled this whole thing out of my ass. No one is asking for this and I doubt anyone has thought about it as much as me. That being said, there are plenty of western comic adaptations of Japanese properties - mostly video games - and Marvel's new Ultraman series is on the rise. And those don't get nearly a fraction of the backlash that American movie adaptations of manga get. So maybe it's not going to happen soon, but the day may come when a full color monthly release of Dan Slott's Dragon Ball Z #1 hits your local comic shop.
---
If you liked this article, check out
this one
about Finger Guns, an American comic that totally could've been written by the dudes from Bakuman.